After receiving such positive feedback last year, we feel delighted and honoured to publish the 2nd edition of Remarkable Women in Transport on International Women's Day, March 8th 2020! This publication showcases the diversity of more than 50 female change makers in transport. As visibility is key to change mindsets, we are proud to present the work of these highly qualified transport experts. Just browse and get inspired!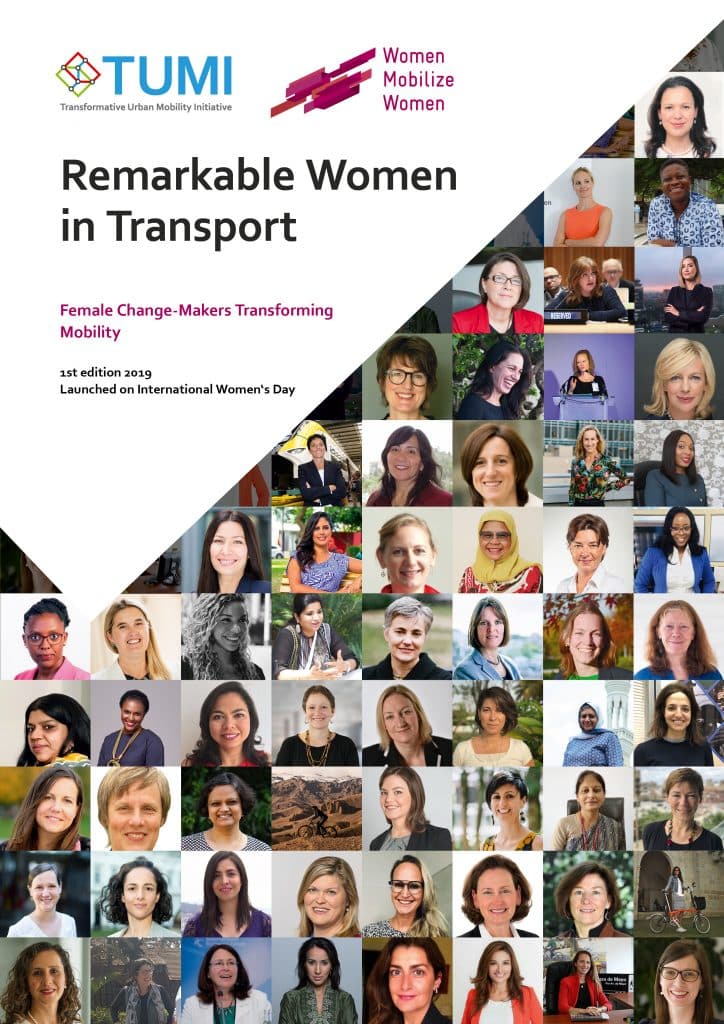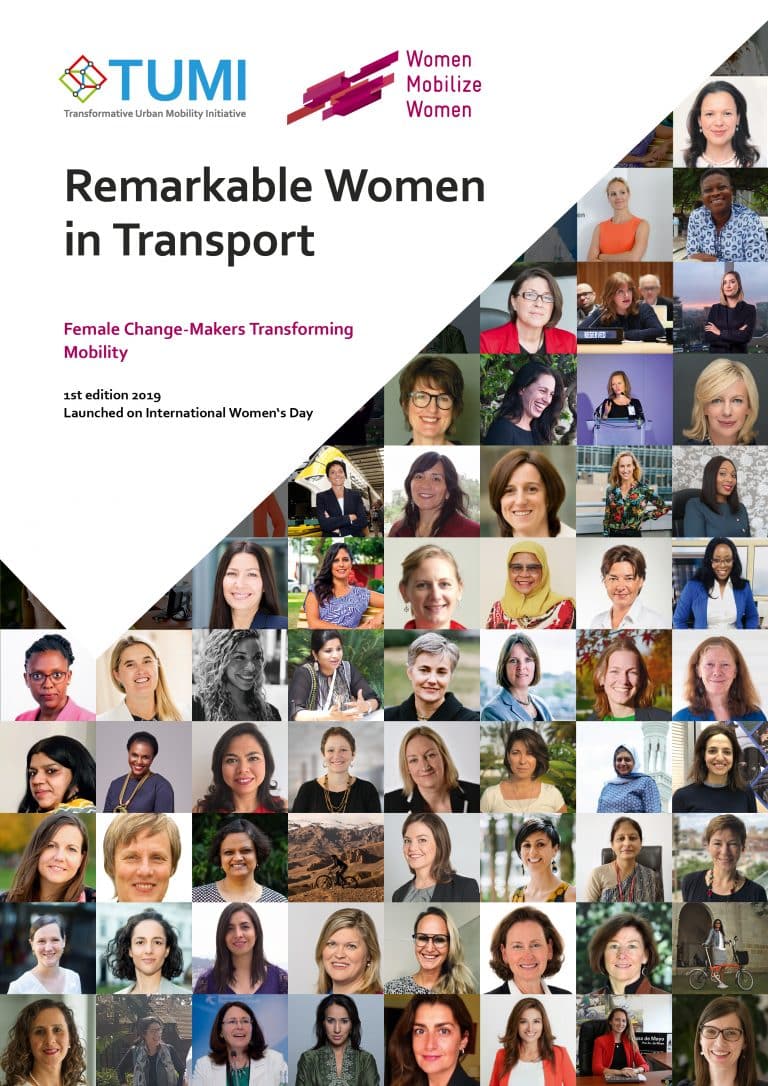 To make the daily work of women who transform urban mobility more visible, we are proud to present the first TUMI "Remarkable Women in Transport" Publication, presenting highly qualified women transport experts. The publication is available for download here.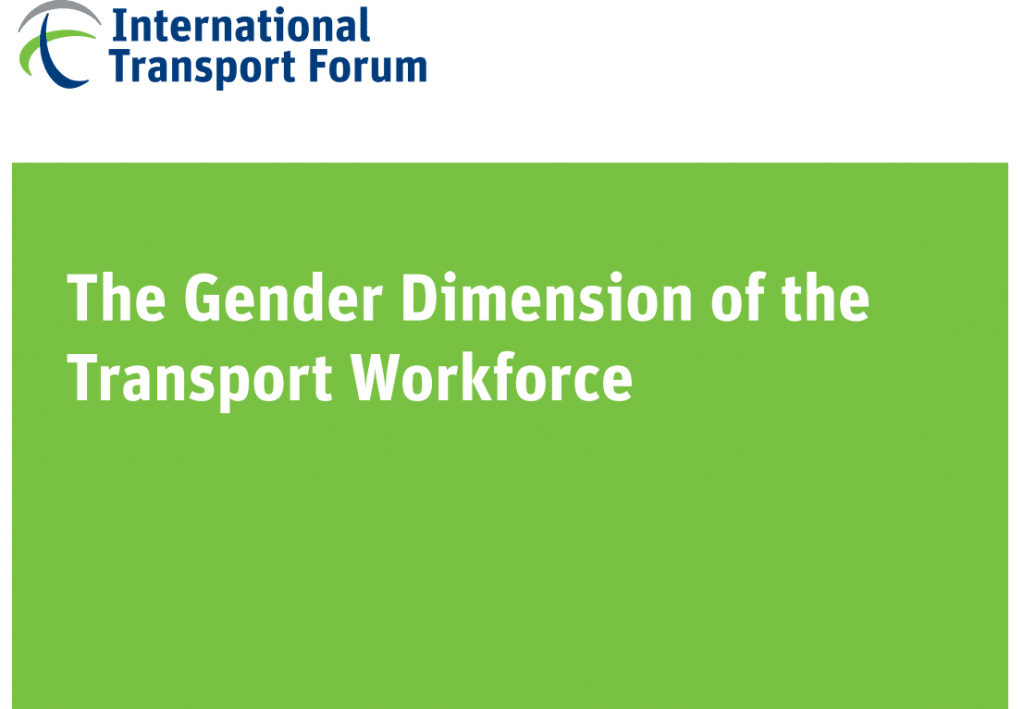 "In 2018, females represented less than 20% of the global transport workforce."
The International Transport Forum published this discussion paper to draw attention to the current gender gaps within the transport workforce and demonstrate the benefits of increased female participation in the transport sector. It focusses on the different barriers women face when trying to enter the transport workforce, like the working conditions and gender stereotyping and analyzes the correlation between female participation in the transport labor force and socio-economic circumstances.
Become Part and Design with us a new Movement!
Are you a transport woman expert who mobilizes or are you interested to join us in mobilizing women in transport? Design with us the Women Mobilize Movement and get in contact with us to mobilize women together!